Trustworthy Brass Angle Valve Manufacturer in China
As one of the most professional brass angle valve manufacturers in China, we produce and distribute top quality brass angle valves to clients from home and abroad. The brass angle valves are hot forged valve body, polished and chrome-plated, firm structure and good appearance. We have various designs for your selection, contact and let us know your demand today.
Core information about brass angle valve
Brass angle valve is a type of brass valves that most commonly used for in household and sanitary applications, the quality and performance of brass angle valve is critical. There are several factors to be considered when buying or importing brass angle valves from China. Here we share you the core information about brass angle valve.
What is brass angle valve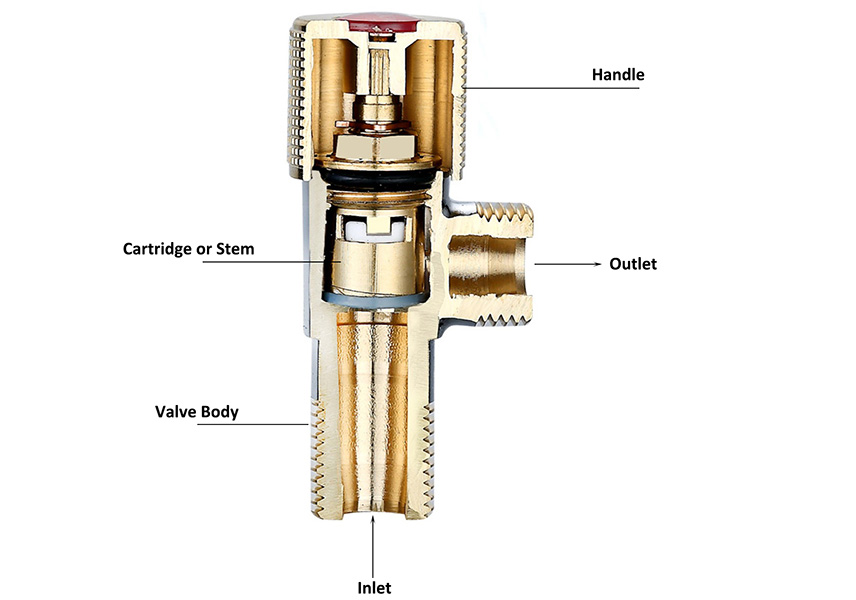 Brass angle valve is a kind of brass stop valve, consisted by valve body, valve stem and valve handle. It operates by valve handle which controls the flow channel. The brass angle valve is similar to brass ball valve, the difference is that the outlet of the angle valve is at a right angle of 90 degrees to the inlet, which used to redirect the flow direction.
Applications of brass angle valves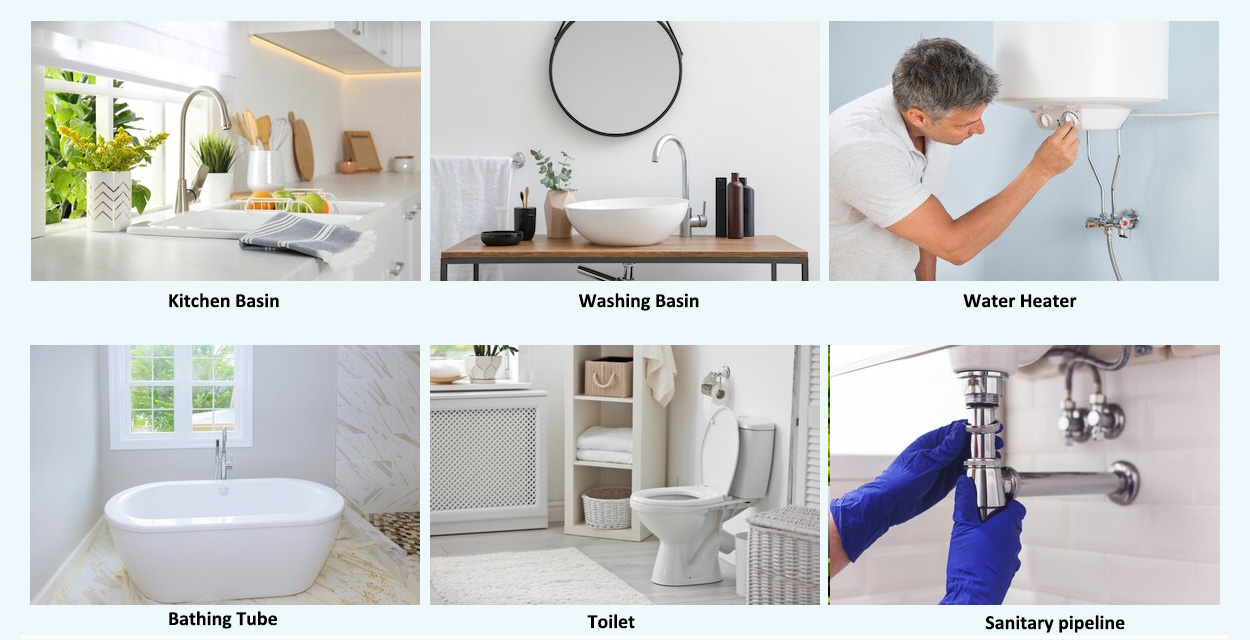 Brass angle valve is suitable to be used in bathroom and kitchen, can also used for water heater and basins.
Home decoration brass angle valves are mainly used to install household water pipes to facilitate connection with the pipes under the basin, toilet, pedestal, and faucet, and to control the amount of hot and cold water entering the pipe. For most brass angle valves, the permanent red and blue colors represent cold water and hot water.
Types of brass angle valves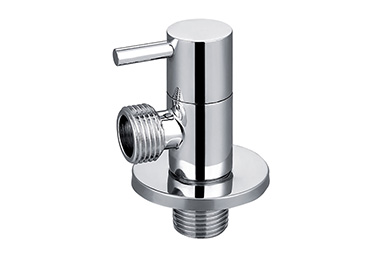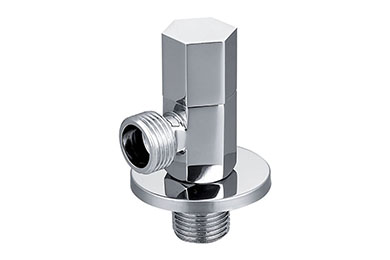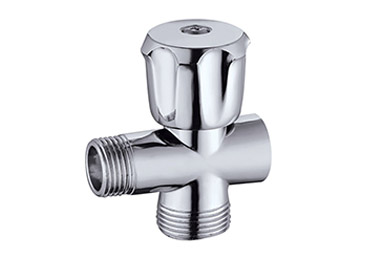 According to flow distribution, brass angle valves divided into:
Two-way brass angle valve and three-way brass angle valve:
The design is made according to specific applications and functions.
According to the temperature, brass angle valves divided into:
Cold water brass angle valve and hot water brass angle valve.
Most of the materials of the heating and cooling brass angle valves of the same manufacturer and the same model are the same, and there is no essential difference. The main purpose of distinguishing between heating and cooling is: heating and cooling symbols , Mainly to distinguish which is hot water and which is cold water.
According to the opening method, brass angle valves divided into:
Quick open brass angle valve and slow open brass angle valve.
Quick opening refers to the rapid opening and closing of the valve at 90 degrees.
Slow opening refers to the 360-degree non-stop rotation of the angle valve handle to open and close the valve.
Now basically use quick opening.
According to the valve score, brass angle valves divided into:
Ball valve core, ceramic valve core, ABS valve core, alloy valve core, rubber rotary valve core.
1. Ball valve core: The advantage of the ball valve core is that its caliber is larger than that of the ceramic spool, and it will not reduce the water pressure and flow rate. It is easy to operate (rotate 90 degrees to fully open/close). The core is chrome-plated of. The advantages of chrome plating are high hardness, wear resistance and long service life.
2. ABS valve core: The cost of the plastic valve core is low, and the quality is not guaranteed.
3. Ceramic valve core: The advantage of ceramic valve core is that the switch feels smooth and light. It is suitable for families with long service life and relatively high cost. It is recommended to use a ceramic valve core.
4. Rubber rotary valve core: It has been eliminated now, because opening and closing is very time-consuming and laborious. At present, the angle valve of this material is rarely used in the family.
Chemical compositions for brass angle valves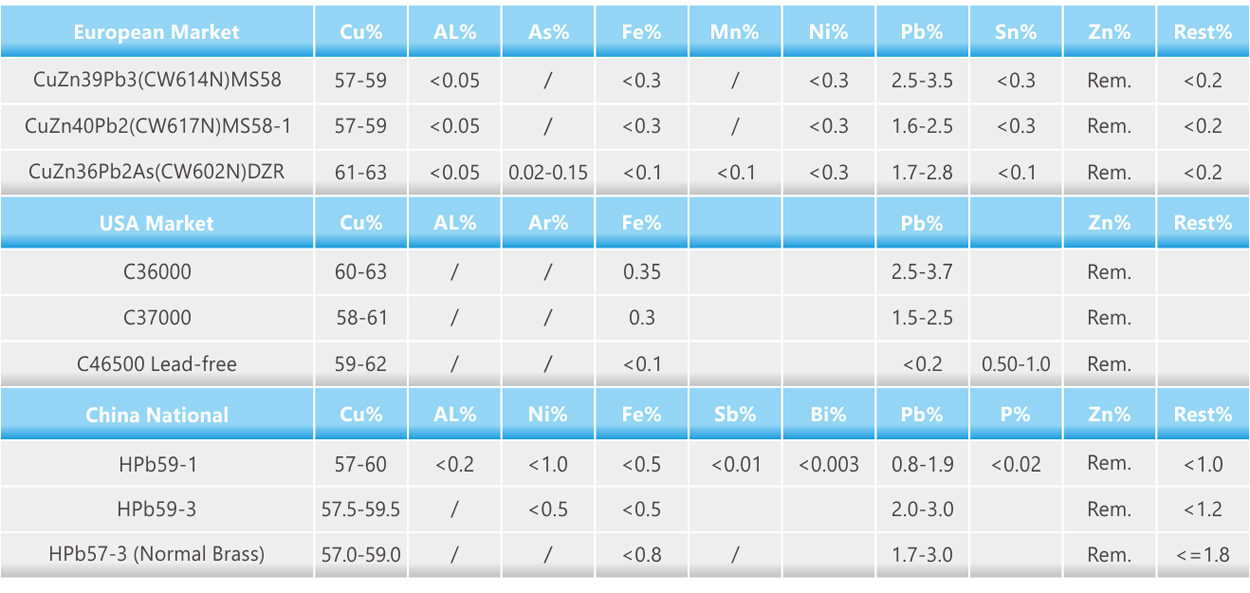 Above table is the most popular brass materials for brass angle valves China, specifically are HPb57-3, HPb59-1,CW617N and lead-free brass.
HPb57-3 brass angle valves, which are acceptable for most countries in the world, except for those customers have special requirements. HPb57-3, also called China Normal brass, a variant of CW614N brass, is a local industry standard, with little Fe contents in composition, and lower costs than CW614N.
HPb58-3, is similar to CW617N brass and commonly used for round brass angle valves in China local market. HPb59-1, has less Fe, Pb and higher price costs, it's more used for high-quality products or market.
CW617N brass angle valves are commonly selected by European customers.
How to install brass angle valves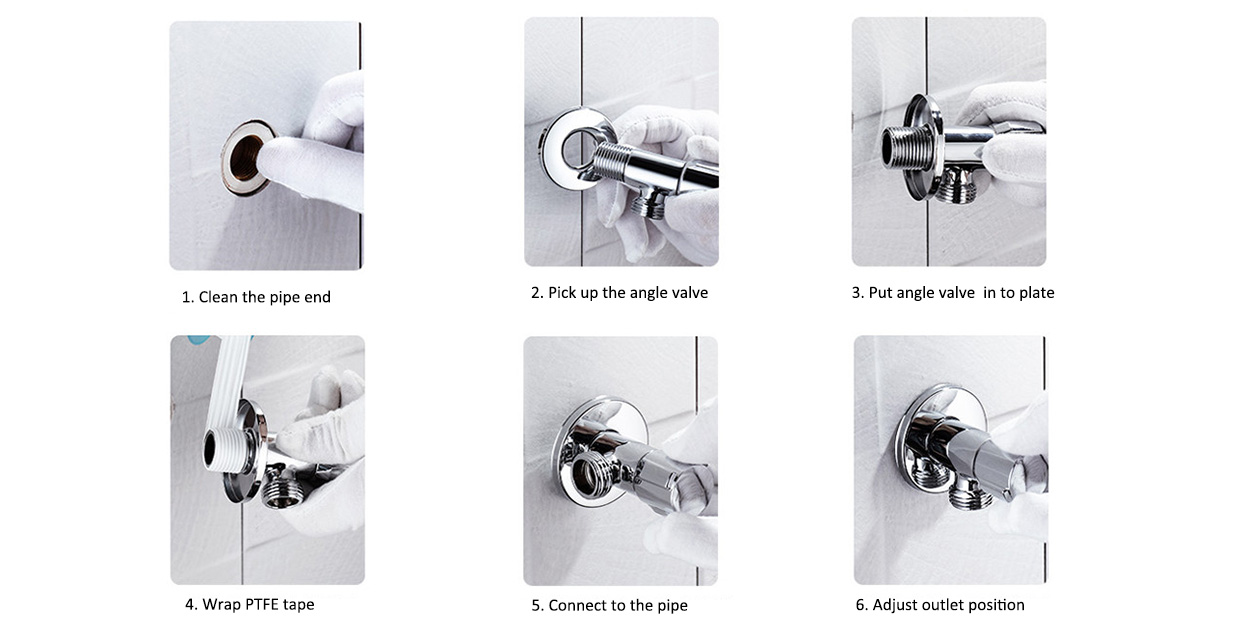 1. Clear the pipe ends, making sure all the dirty are removed.
2. Put the decorative plate the round angle valve,
3. Wrap the angle valve thread with PTFE tape,
4. Connect and tighten the round angle valve to the pipe end,
5. Slightly adjust the angle of the outlet.
Why choose us as your supplier of China brass angle valves
1. Full production quality control
We have full production process control of brass angle valves from the order reception to shipment. The raw brass material produced with reliable suppliers and chemical composition tested. Forging of brass angle valves are made by our 25 sets of forging machines from 10 ton to 100 ton. Machining of brass angle valves are finished by our CNC machinery with high precision.
Assemble, packing and inspections are done by our sophisticated workers and QC staff.
Further more we're making our best efforts to reduce production costs, so that our customers can have better pricing.
1). Reduce costs for brass material and spare parts from reliable local suppliers
2). High-efficient machines and equipment to increase producing capacity
3). Production process control to reduce defect rate
4). Annual 5 million brass valve production reduces unit product costs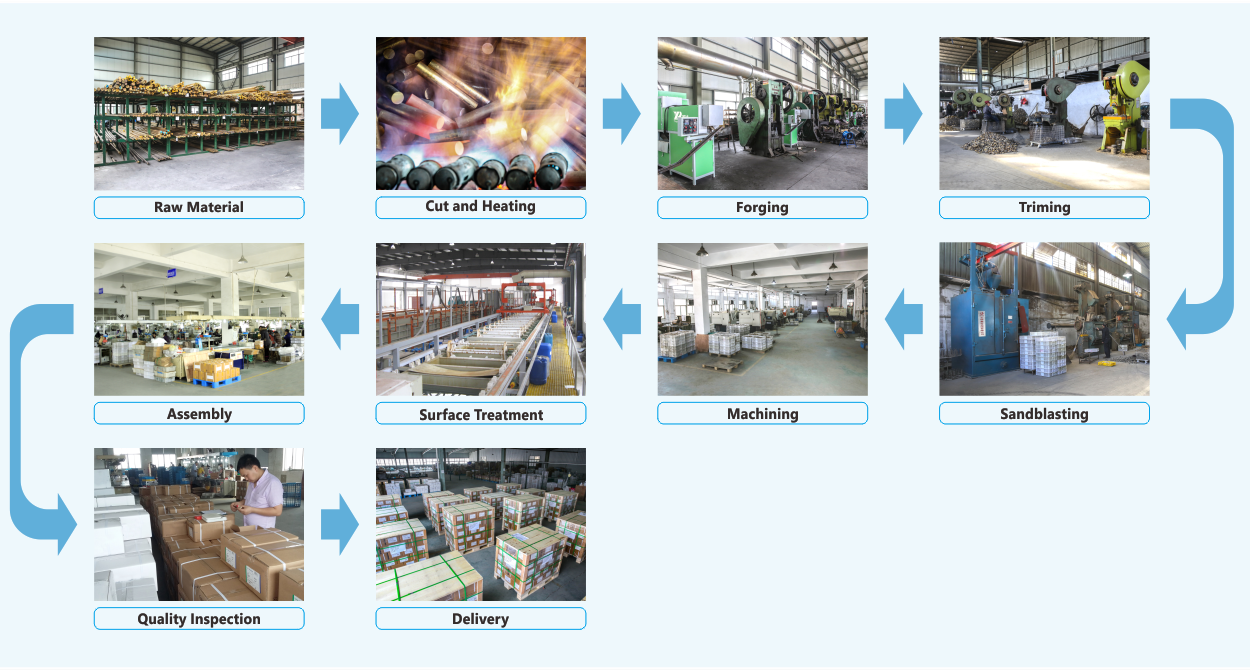 2. Professional quality test
Inspection and testing are also important for production and quality, our brass angle valves are strictly tested in our lab, our test laboratory equips with various devices for quality inspect and control. Brass material composition is tested by material spectrometer analyzer, as well as other equipment such as flow rate tester, torque tester, body resistance tester, endurance tester, high-low temperature tester.
We also have strict QC for production process control:
1). Production process is quality checked by QC workers with traceable records
2). Each brass valve body is inspected and picked up the defect before trimming
3). 100% leakage tightness test for every brass valve
4). Random lab test from mass production as per standards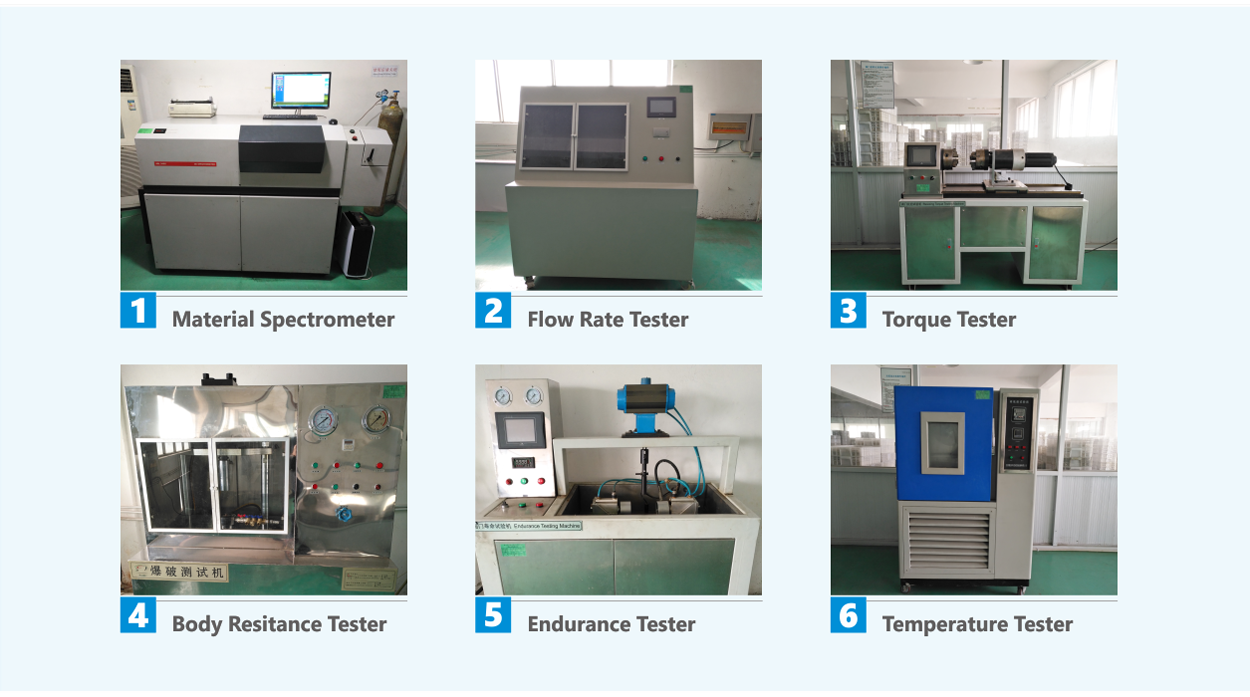 You can rely your trust to us, we will be your favorable and reliable supplier of brass angle valves in China.
Just contact us today.
Contact Us Now
Enter your inquiry details, we will response within 24 hours.
Phone can't be empty
Phone
Products can't be empty
Products you want
Verification code error